Florencia's Kitchen Garden Journal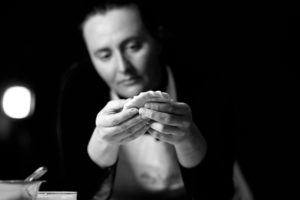 I grew up in a family whose passion for food and and wine influence our every day life. Living on the family farm and managing a growing food manufacturing business has its challenges and its joys. This blog chronicles how I manage to whip up dinner in a pinch, throwing together our GoodHeart products with what I may have growing in the garden, and what is in my pantry.
I am a big believer that many great moments in life happen around the table, and whatever I can do to lure my family around the table, the closer we become. I hope some of these entries inspire you to dabble in your kitchen and explore how you can bring your family and friends around  your table as well.
Cheers,
Florencia Palmaz
President
GoodHeart Brand Specialty Foods